RECURRING AND SCHEDULED VISITS
Imagine this…you've just returned home after a long day of work, exhausted and ready for some quality time relaxing. Or, it's a beautiful Saturday afternoon, with the sun shining bright, and your friends want you to join them as you all spend the day at a nearby park. The last thing you want to do, in either of those scenarios, is spend time cleaning your home. If you've ever wished for another set of hands and some extra hours in the day to help around the house, then our maid service is exactly what you need!
At Robbins Cleaning Services, we offer recurring maid service visits on a flexible schedule and frequency that puts you in total control. Depending upon your budget and requirements, we can create a customized cleaning plan designed just for you. Some people like us to supplement their own cleaning, visiting about once a month. Others prefer one or two visits a week, with our team helping out with laundry, shopping, cooking, and more. No matter what you prefer, we can help fulfill your needs with our maid service.
If you're hesitant to commit, or just need occasional help, rather than our recurring maid service you might be interested in our home cleaning service instead. The same great employees and services are available, just as a one-off appointment rather than anything with a recurring commitment.
Any maid service or cleaning service is only as good as the team of employees it retains. At Robbins Cleaning Services, we have a network of specialist housekeepers who form the backbone of our maid service. They each undergo extensive training so that we can be sure they will deliver consistent expert service. We understand that inviting someone into your home on a regular basis can be uncomfortable, and therefore each one of our team members passes a thorough background check before they are hired. This helps us to ensure they are trustworthy and reliable – two values we insist on here at Robbins Cleaning Services.
Let us take the burden of cleaning and household chores off of your hands, so you can dedicate your energy and time to doing things you truly enjoy instead. That's what our maid service is all about!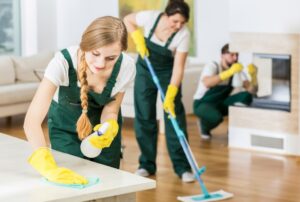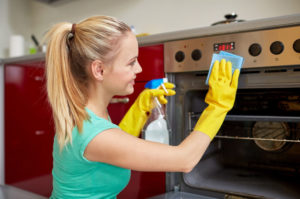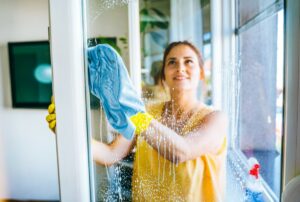 Every customer's needs are different, and we respect that. That's why we offer a free online quote, to provide you with a cost estimate that's based on your specific requirements and ideal cleaning schedule. There's no obligation, and no cost – it just takes a moment of your time to provide some details about the services you need.